About Me
Feel free to friend me on Facebook or follow me on Twitter.
I am a professional musician and educator in the Washington DC Area.
I have been playing the violin and piano since the age of 2 1/2, studying with my mother, Eloise Hellyer.  Because of my father's work, I had the privilege of traveling all over the world, eventually settling in the town of Assisi, Italy, home of St. Francis and St. Claire.  Documents show that my family has been living in central Italy since the 14th century.

In August of 1993, I came to the United States to attend the prestigious North Carolina School of the Arts in Winston-Salem, NC, where I earned both my Bachelor's and Master's degrees in Violin Performance.  While studying in the United States, I also prepared to take exams in Italy. I received a diploma with a rating of Excellent from the Conservatory of Modena.
I have studied with some of the greatest performers and teachers of our time: Robert Mann (former first violinist in the Juilliard String Quartet), Nicholas Mann (second violinist in the Mendelssohn String Quartet), Vadim Brodsky, Paola Besutti, Elaine Richey, and of course my own mother, Eloise Hellyer, a renowned instructor in central Italy.

In 2005, my husband and I moved from North Carolina to Virginia, where we now reside in Springfield with our Shiba Inus.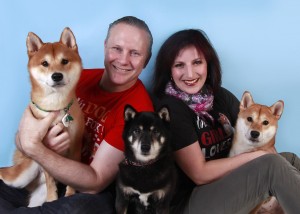 As an active performer in the DC Metro Area, I solo with orchestras, play in chamber groups and am concertmaster of the PASO (Pan American Symphony Orchestra) in Washington, DC. At my studio in Springfield, I teach individual and group lessons to violin students ages 2 1/2 years through adults.